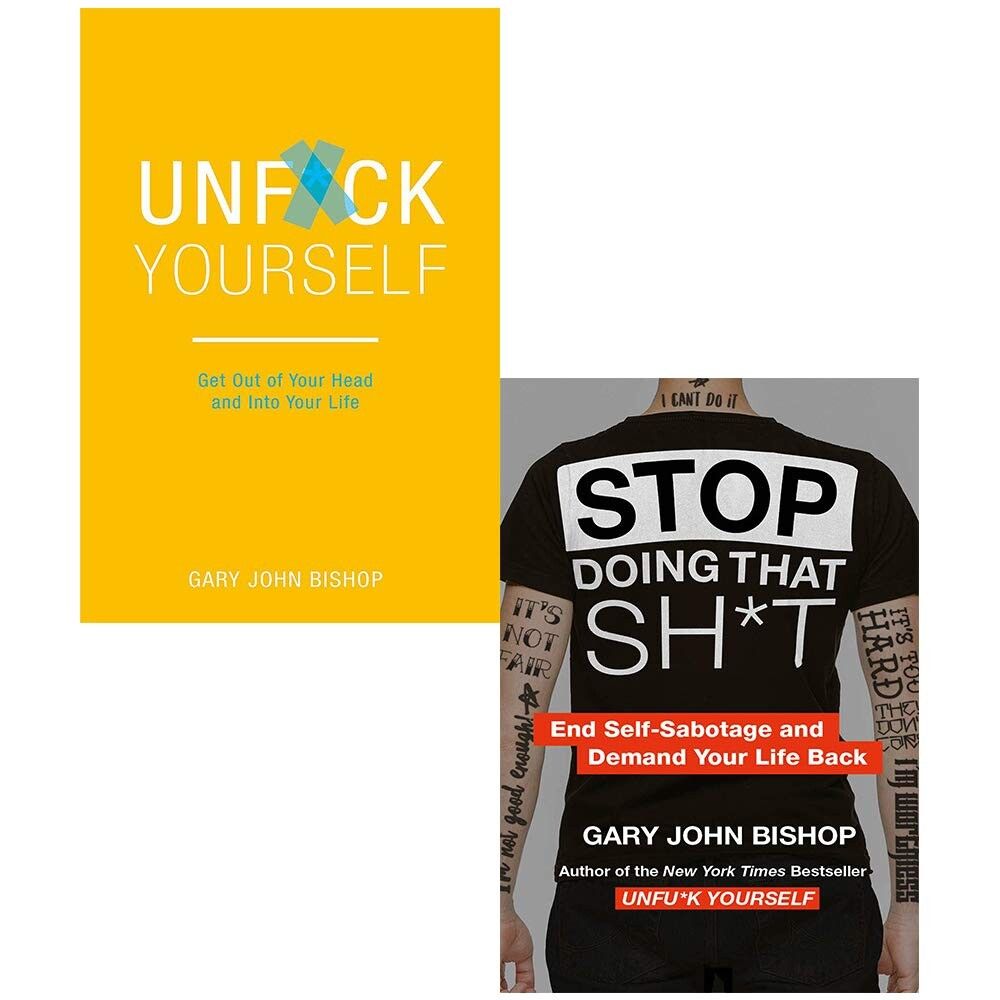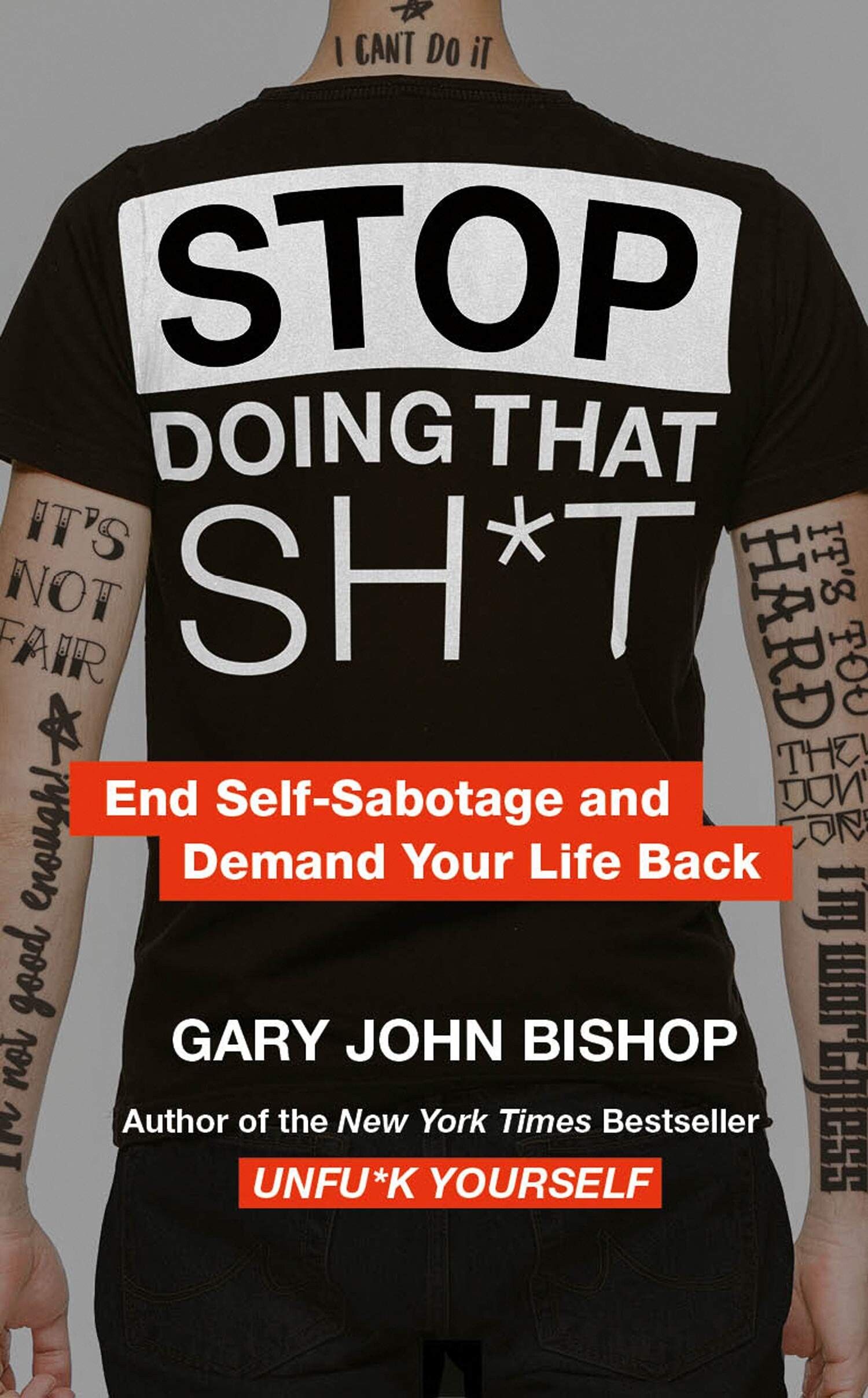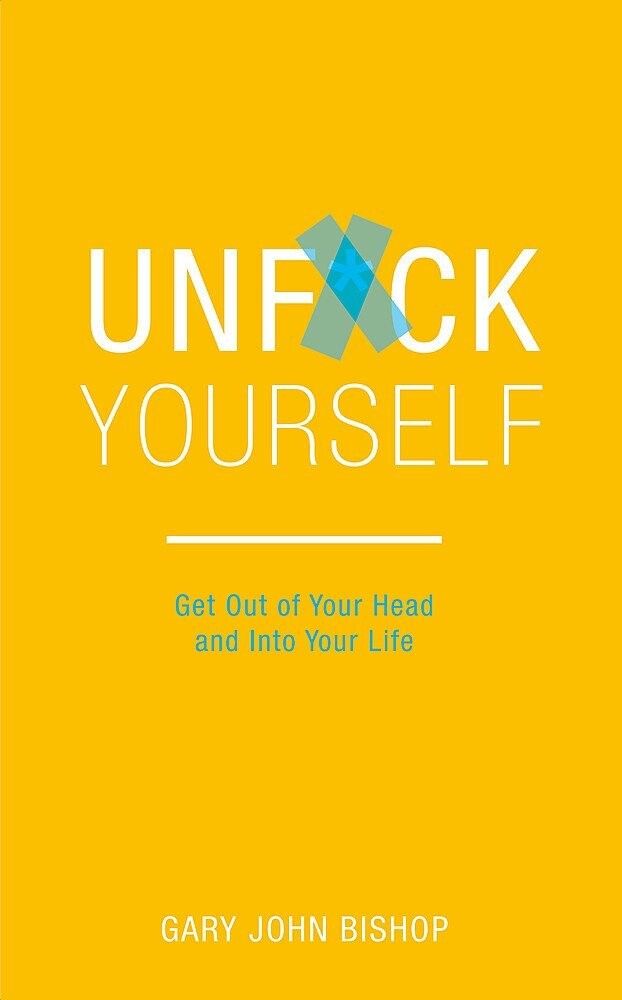 Unf*ck Yourself: Get out of your head and into your life & Stop Doing That Sh*t: End Self-Sabotage
$39.95
Out of stock
New York Times bestseller. Over two million copies sold!
Please Note That The Following Individual Books As Per Original ISBN and Cover Image In this Listing shall be Dispatched Collectively:
Unf*ck Yourself: Get out of your head and into your life

Joining the ranks of The Life-Changing Magic of Not Giving a F*ck, The Subtle Art of Not Giving a F*ck, You Are a Badas*, and F*ck Feelings comes this refreshing, BS-free, self-empowerment guide that offers an honest, no-nonsense, tough-love approach to help you move past self-imposed limitations.
Are you tired of feeling fu*ked up? If you are, Gary John Bishop has the answer. In this straightforward handbook, he gives you the tools and advice you need to demolish the slag weighing you down and become the truly unfu*ked version of yourself. ''Wake up to the miracle you are,'' he directs. ''Here's what you've forgotten: You're a fu*king miracle of being.'' It isn't other people that are standing in your way, it isn't even your circumstances that are blocking your ability to thrive, it's yourself and the negative self-talk you keep telling yourself.
In Unfu*k Yourself, Bishop leads you through a series of seven assertions:
I am willing.
I am wired to win.
I got this.
I embrace the uncertainty.
I am not my thoughts; I am what I do.
I am relentless.
I expect nothing and accept everything.
Lead the life you were meant to have—Unfu*k Yourself.
Stop Doing That Sh*t:
Why do you act the way you do? Do you ever feel like you get stuck in destructive cycles that hold you back from living the life you really want? In a dynamic, compelling and aha-filled journey, Stop Doing That Sh*t helps you connect the dots of your "stuff" all the way from your past to the present. You'll make sense of yourself as you uncover how to interrupt those destructive cycles of yours and make the kind of profound shift needed to get your life on track.

If you can't save money, if you keep ending up in the same types of toxic relationships, if you feel unloved, don't fit in, not enough or any one of the myriad of ways that a human being trashes an otherwise good life, this is the book for you.

Written in the same irreverent, in-your-face style that resonated with the hundreds of thousand of fans who read Unfu*k Yourself, Stop Doing that Sh*t skillfully reveals our deepest subconscious machinery, with a real-world approach to powerfully translate our most negative thoughts and behaviors into a vitalizing, sabotage-free future. "Stop indulging yourself with fantasies and dramas and unresolved issues. Wake the hell up!" Bishop writes.

Look, you might have fu*ked up in the past, so what? Stop Doing That Sh*t reveals how you can break free of those deep-seated patterns to live the life you always knew you wanted but could never quite seem to have. As Bishop says, "The future has arrived. Now what the hell are you going to do about it?"
SKU: 10015